Bold. Declarative. Work.
The AFI Directing Workshop for Women (DWW) is the longest-running program dedicated to supporting women and nonbinary narrative directors. Committed to providing opportunities for marginalized voices, DWW annually mentors up to eight filmmakers through the production cycle of a short film, providing hands-on instruction with classes led by industry experts. The workshop experience includes classes in screen directing, professional development resources and inroads to the industry. The program is tuition-free, though participants are responsible for raising the funds for their projects. All completed projects are showcased the following year. DWW is open to applicants with five or more years of professional experience in the arts.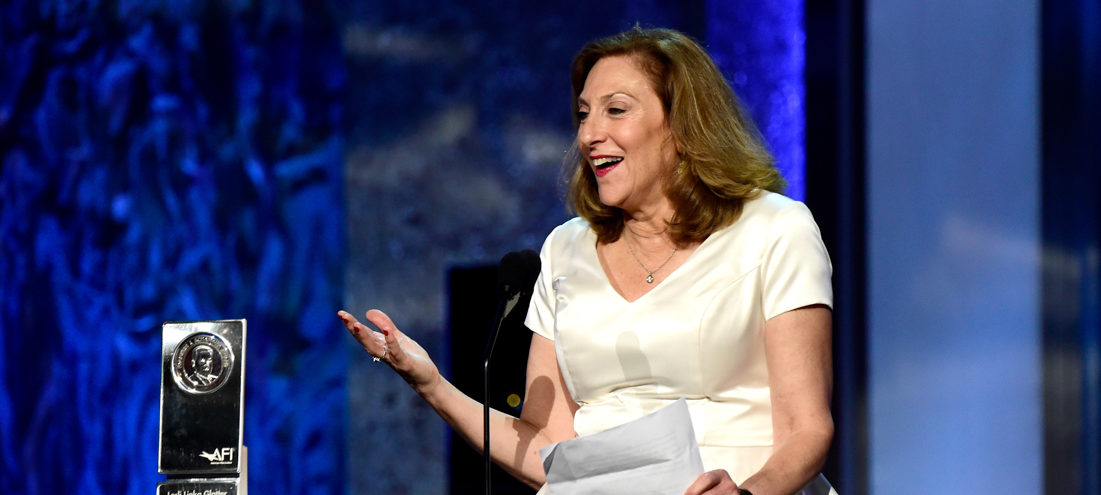 — DWW alumna Lesli Linka Glatter
"AFI's Directing Workshop for Women gave me the opportunity to make my first film and taught me to be a storyteller. I'm forever grateful."
Since 1974, the program has trained over 350 filmmakers who do more than direct film and television – they strive to push the boundaries of storytelling and its creative process. Once the directors complete our program, we encourage them to share their innovative experiences to the broader field to inspire the next generation. The program aims to increase the number of women and nonbinary directors and amplify their voices, which have been historically marginalized. The DWW promotes equitable hiring practices, in front of and behind the camera, in order to realize the vision of fearless cinema, inclusive of all perspectives.
APPLICATIONS FOR THE 2021-2022 CYCLE HAVE NOW CLOSED.
The Admissions Process for submitted applications will run September through November, 2020. Selection Notifications will be sent out in December, 2020.
If you would like to learn more about the application process for future cycles, please visit our HOW TO APPLY page to learn more.
You can play your part in American film and support this tuition-free program with a donation here.
Watch Trailers From Recent DWW Films
SIGN UP FOR OUR NEWSLETTER