AFI Conservatory Production Design Testimonial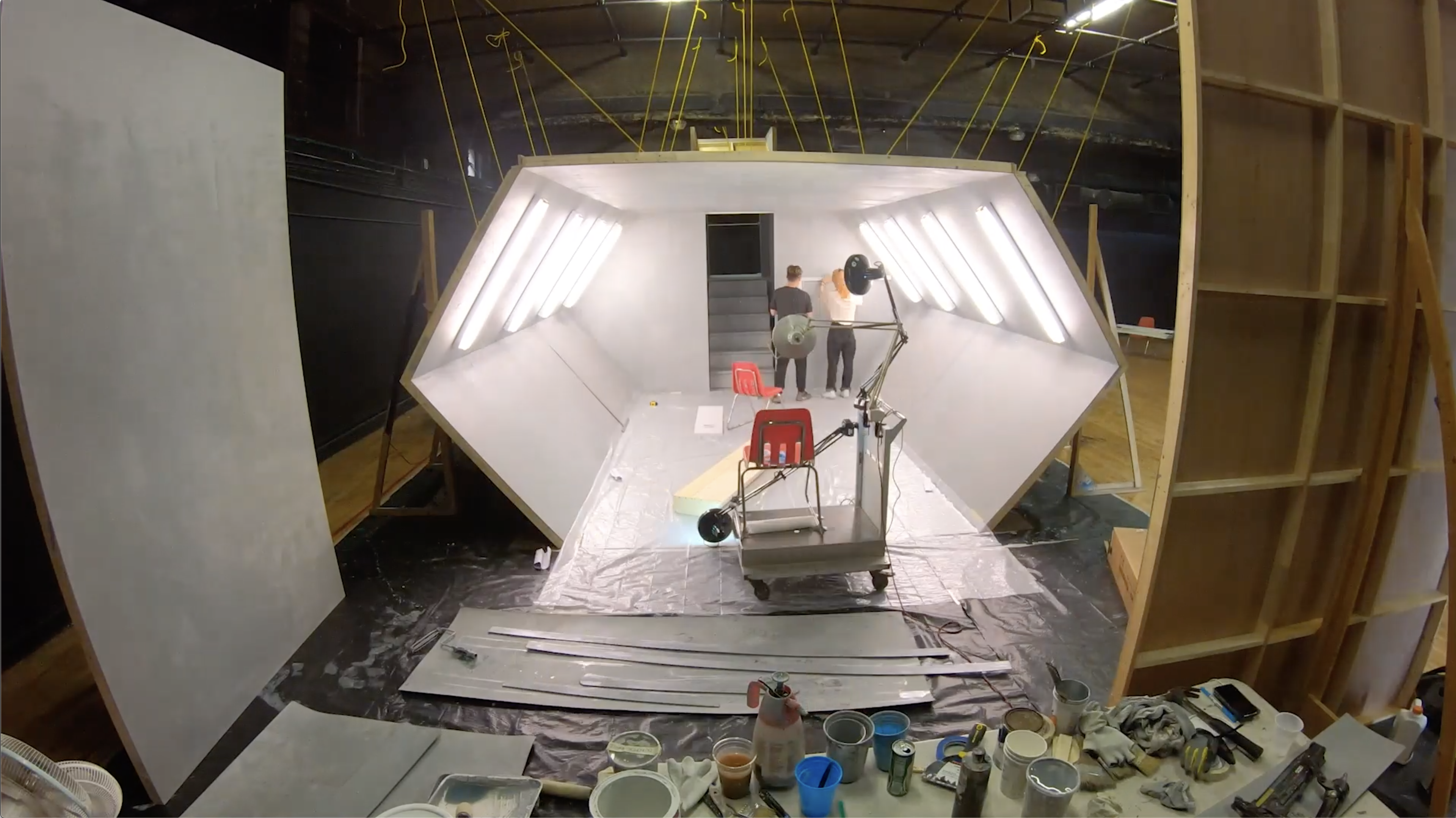 AFI Conservatory Production Design Testimonial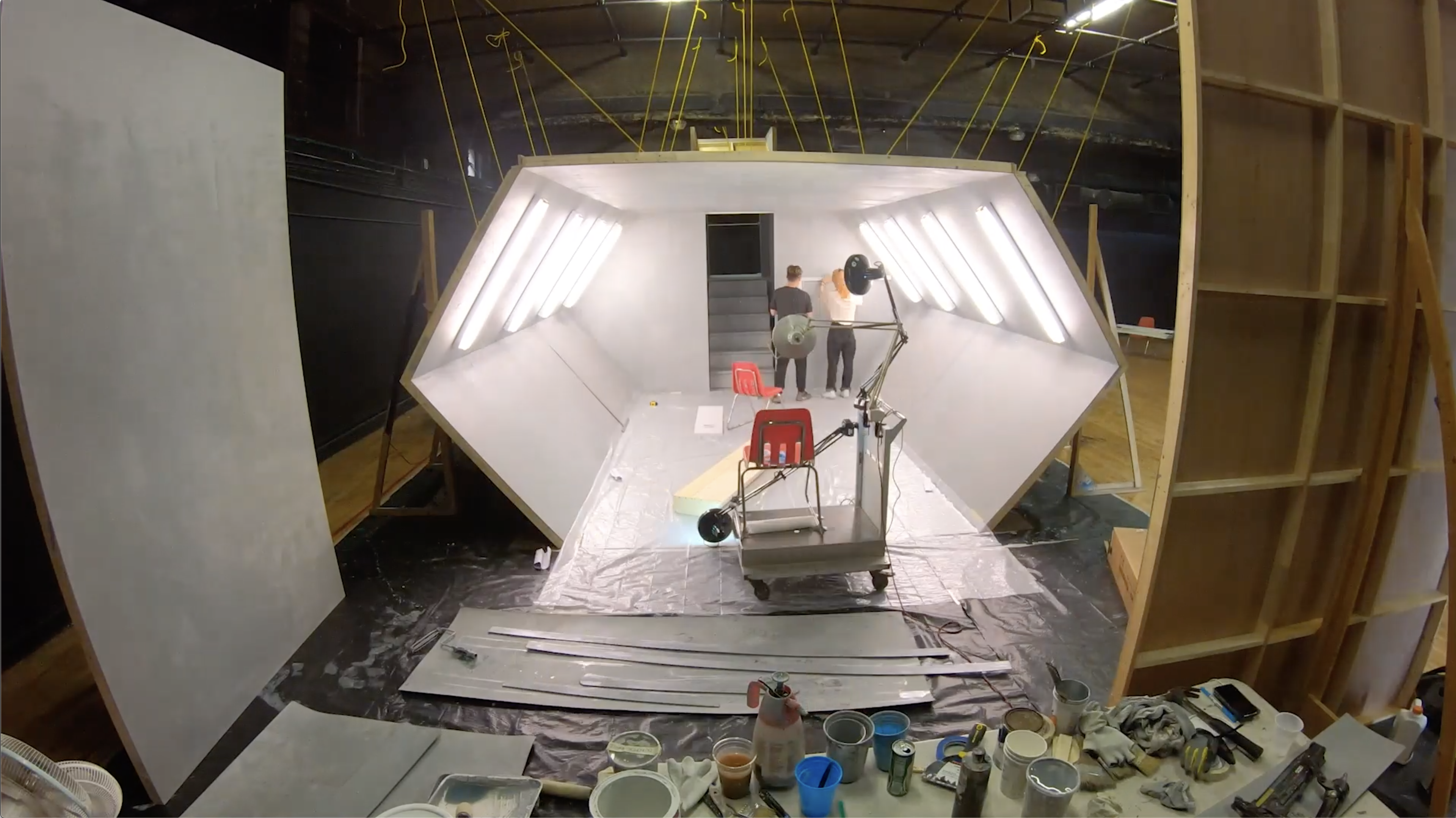 Only with the mastery of production design can AFI Fellows create believable and imaginative worlds onscreen. The AFI Conservatory MFA curriculum challenges them to visually and physically construct an environment that becomes the essential foundation of the narrative storytelling process. Fellows collaborate on at least three narrative projects in the first year and design an entire thesis production, while completing an original portfolio in the second year.
The AFI Conservatory, which counts Todd Cherniawsky (OBI-WAN KENOBI, STAR TREK: PICARD), Theresa Guleserian (HAPPIEST SEASON, THE ONE I LOVE), Aashrita Kamath (PACIFIC RIM: UPRISING, AVATAR 2 & 3), Yong Ok Lee (MINARI, THE FAREWELL), Javiera Varas (WILD, DALLAS BUYERS CLUB) and more as Production Design Alumni, is ranked the #1 film school in America. View AFI Conservatory Learning Outcomes and Admissions Requirements.
The Production Design program maintains close ties to the Entertainment Industry
One third of AFI graduates are members of the Art Directors Guild. Many others work in related Design fields of Set Decoration, VFX, Theme Parks and more.
"AFI has truly been one of the most fascinating and growth-inspiring experiences of my life so far. AFI is a place where you can experiment creatively, learn from your failures and mistakes and find your voice as an artist. You truly grow as a filmmaker in ways you aren't able to elsewhere."
–Claudia Ethridge
AFI Production Design Class of 2018
Recent Projects by AFI Conservatory Production Design Alumni

DEAD RINGERS – Erin Magill (AFI Class of 2012), Production Designer
HALLELUJAH – Esmé Jackson (Class of 2020), Production Designer
HARLEM – Javiera Varas (AFI Class of 2006), Production Designer
THE INSPECTION – Erik Louis Robert (AFI Class of 2014), Production Designer and Juli Kunke (AFI Class of 2014), Art Director
THE LORD OF THE RINGS: THE RINGS OF POWER – David Moreau (AFI Class of 2006), Set Designer and Shamim Seifzadeh (AFI Class of 2013), Set Designer
OUR FLAG MEANS DEATH – Brittany Bradford (AFI Class of 2010), Art Director; Harshita Reddy (AFI Class of 2017), Assistant Art Director; Katia Nájera Viale (AFI Class of 2018), Assistant Art Director; and Randall Wilkins (AFI Class of 1984), Set Designer
PAINT – Todd Jeffery (AFI Class of 2003), production designer
PLATONIC – Theresa Guleserian (AFI Class of 2006), Production Designer
SIGNIFICANT OTHER – Priscilla Elliott (AFI Class of 2001), Production Designer
WE WERE MEANT TO – Rhea Solanki (AFI Class of 2020), Production Designer
AFI Conservatory named to 2023 list of the Best Film Schools in the U.S. and Canada.
–MovieMaker Magazine
SIGN UP FOR OUR NEWSLETTER