AFI Conservatory Production Design Testimonial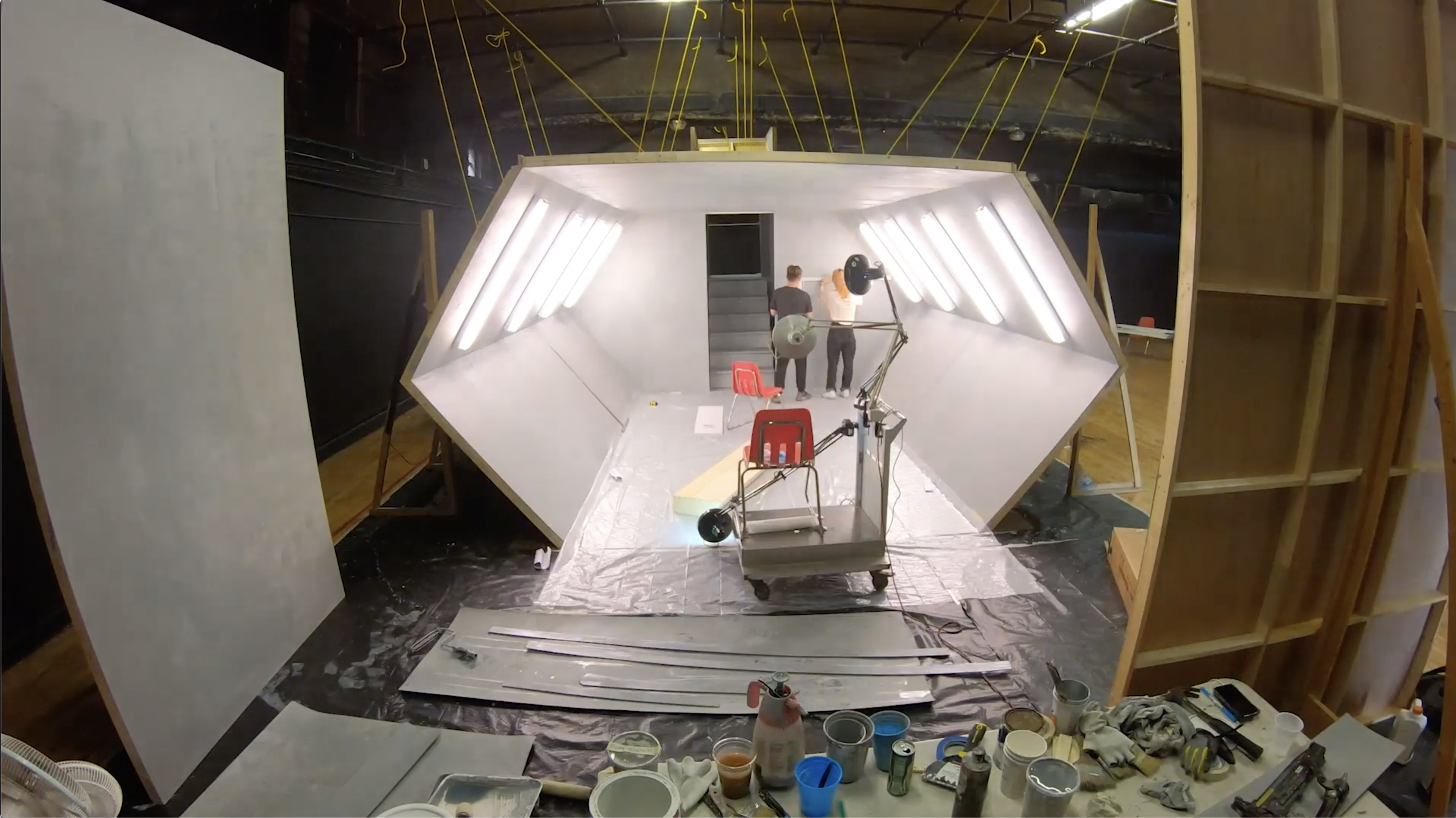 AFI Conservatory Production Design Testimonial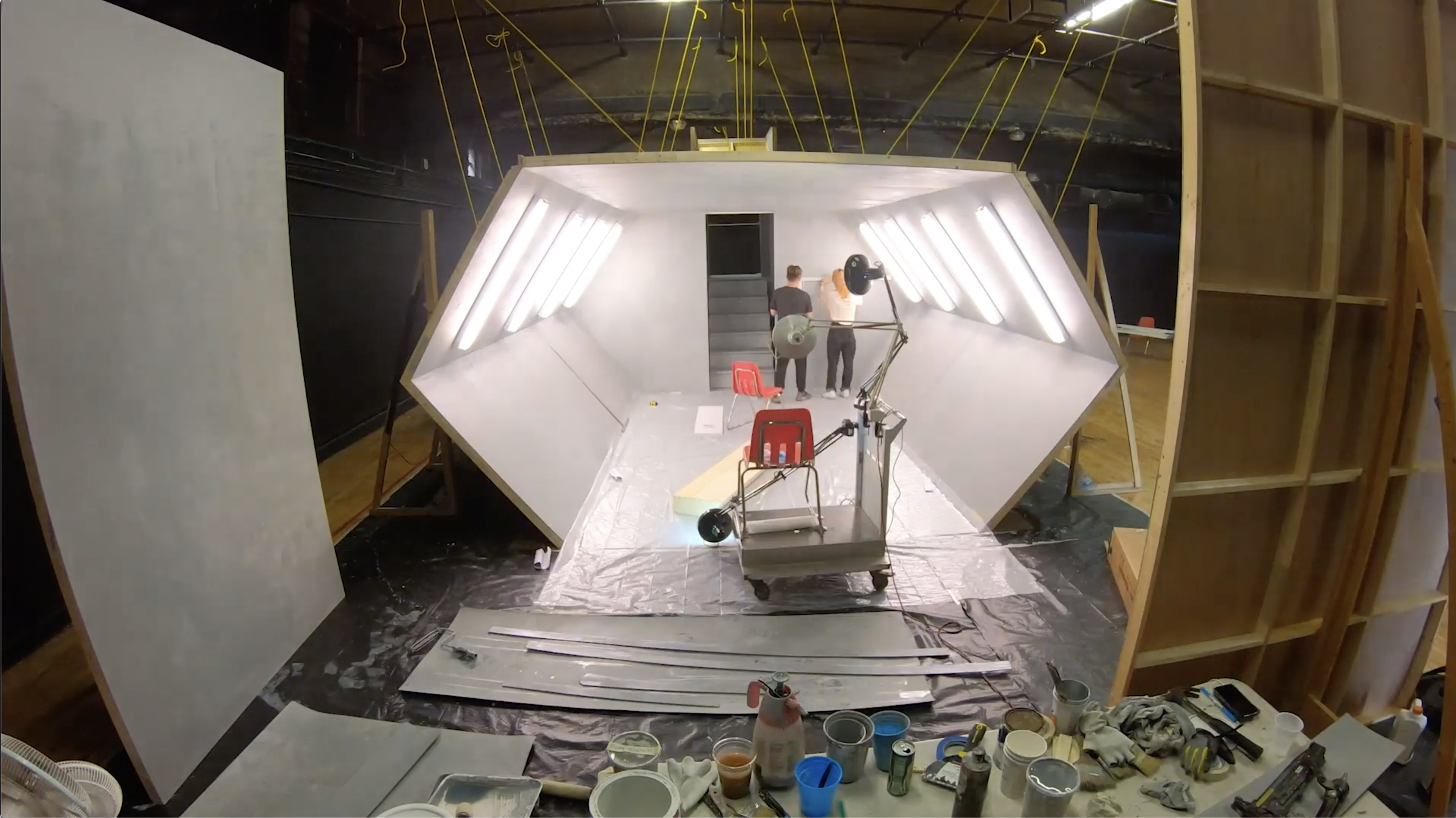 Only with the mastery of production design can AFI Fellows create believable and imaginative worlds onscreen. The curriculum challenges them to visually and physically construct an environment that becomes the essential foundation of the narrative storytelling process. Fellows collaborate on at least three narrative projects in the first year and design an entire thesis production, while completing an original portfolio in the second year.
The Production Design program maintains close ties to the Entertainment Industry
One third of AFI graduates are members of the Art Directors Guild. Many others work in related Design fields of Set Decoration, VFX, Theme Parks and more.
"AFI has truly been one of the most fascinating and growth-inspiring experiences of my life so far. AFI is a place where you can experiment creatively, learn from your failures and mistakes and find your voice as an artist. You truly grow as a filmmaker in ways you aren't able to elsewhere."
–Claudia Ethridge
AFI Production Design Class of 2018
Alumni
 Production Designers Include:
Todd Cherniawsky
THE LAST JEDI
STAR TREK: PICARD
Douglas Mowat
Sharon Seymour
Javiera Varas
DALLAS BUYERS CLUB
NO APOLOGIES
Ray Yamagata
HOUSE OF LIES
RAY DONOVAN
Carey Meyer
Daniel Frank
BLACK PANTHER
GUARDIAN OF THE GALAXY, VOL 2
Kil Won Yu
FIRST MAN
THE HATEFUL EIGHT
Jennifer Bash
THE BFG
AVENGER'S ENDGAME
Aashrita Kamath
PACIFIC RIM: UPRISING
AVATAR 2 & 3
Erin Magill
BRITTANY RUNS A MARATHON
STRAIGHT OUTTA COMPTON
Franco-Giacomo Carbone
Kitty Doris-Bates
Joe Garrity
Theresa Avram Guleserian
TOGETHERNESS
THE ONE I LOVE
Annie Spitz
Haisu Wang
AVATAR 2, 3, 4
AVENGERS: ENDGAME, INFINITY WAR
Benji K. Cox
Andres Cubillan
Carol Strober
"My education at AFI reinforced the necessity of good storytelling and collaboration as critical to designing a film. Living in Los Angeles and interacting with industry professionals was invaluable."
–Sharon Seymour
AFI Production Design Class of 1985
ARGO | GONE BABY GONE | FRIDAY NIGHT LIGHTS

"AFI Conservatory named to 2021 list of the Best Film Schools in the U.S. and Canada."
–MovieMaker
SIGN UP FOR OUR NEWSLETTER